About Us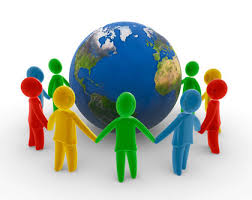 ISE Cards India Limited is a public limited company, and established in 2001 and joint-venture with MNC company (USA), InkPlus also is brand name as a NAME behind the NAME. InkPlus has developed InkPlus CISS Printing Solutions, cost-wise cheapest and quality printing in the world. InkPlus has also started re-manufacturinng Ink & Toner Cartridges as better as OEM with world class quality & supplying full of accessories..

ISE Cards India Limited also Importing & Exporting International Brands and marketing as our own brand names 1-BukTel International Sim Card & Global Calling Card 2-ISE ID Cards -ID Personalised Cards, ATM, Debit, Credit Cards, Smart Cards, & Full Solutions etc., To Know More About The BukTel & ISE ID Cards www.buktel.com & ; www.iseidcard.com ..To our credit we have been the FIRST to associate with (www.MyBasera.com) Uttar Pradesh, India's biggest online real estates portal company to market all real estates products countrywide as well as worldwide.

Our emphasis to reach every private sectors, government sectors, multinational companies, small manufacturing enterprizes, school, colleges etc., and its potential customers with the great quality Ink & Toner Cartridges, which ultimate reducing cost saving atleast 40% to 50% by using InkPlus (Ink & Toner) Cartridges of these above sectors, The InkPlus is using latest technology and great process of producing Ink & Toner Cartridegs as better as an OEM (Original Equipment Manufacturer), Ink & Toner Cartridges with competitive prices..
InkPlus is committed to provide World's finest and top quality Ink & Toner Cartridges, and accessories to the Customers across the country as well as globe.
We service to more than 100 + dealers / distributors in the cities of Uttar Pradesh and other part of the country (India) and are on the lookout for more dealers / distributors in other metropolitan cities of India. With a strong dealer network / trade channel partnership already established, we are poised to add other brands and categories under our Distribution network and make it grow in the same manner as our marketing activities..
InkPlus is a division of ISE Cards India Limited (www.isecard.asia) which is one of the leading MNCs (USA) Company and Distributors of various consumer electronics products in India since 2001.

ISE Cards India Limited is became Partner for Asia of Motomedia UK Limited (London) world No.1 advertising Solutions. (www.motomedia.co.in & www.motomedia-uk.com) ..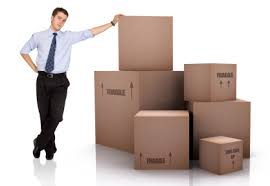 The ISE Cards India Limited is also Exclusive Commercial Partner (ECP) of "Indian Textiles & Handicrafts Exports Promotion Organization" (ITHEPO) the website is (www.ithepo.org ) we are mainly dealing with Handicrafts & Textiles products i.e. Stoles & Scarves, Bed Linen; Cotton Bags; Curtains; Cushion Covers; Durries; Fabrics; Table Linen; Tassels; Terry Products , Suiting & Shirting, Leather-Jackets, Leather- Wallets (ladies & gents) Leather-Handbags, T-shirt etc. Our company is exporting to all over the World. Our company has expertise to produce any products on buyer's demand with their own customized design.
---