News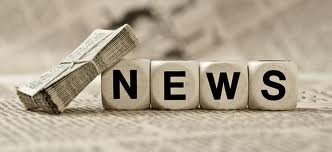 BUSINESS OPPORTUNITIES; InkPlus is looking; C&F, Distributors, Dealers in every States of India, and every countries of Asia, Africa, Europe, and America, and Pacific Countries of the world, InkPlus Printing Solutions is the best business in the world and constant earning source of assured income of any business in the Industry. InkPlus has already proved this business modules by testing market, InkPlus can prove it to the interested clients around the world, please contract to : InkPlus@InkPlus.co.in or chat to the Officer-In-Charge on sales.


Mr. Abdul Kalam ANSARI is appointed Associate Director-North India & Nepal..



Mr. Abdul Kalam ANSARI has been appointed Associate Director-North India & Nepal of "ISE Cards India Limited" (Division-InkPlus Printing Solustions) promoting InkPlus CISS Printing Solutions and Toner and Ink Cartridges and Accessories, and Mr. Abdul Kalam ANSARI has also been appointed Associate Director-North India & Nepal for Meraj Realty & Infrastractures Pvt. Ltd., to develop residential houses on cheapest and effordable cost for every individuals.
InkPlus wants distributors and dealers......
The company board of directors have invited distributors/dealers from all states and districts of India and as well as every unrepresented countries of the world. Interested parties can send a e-mail to office, our office will revert back to you ASAP..
The SE Cards India Limited has innovated, first time in India and in the world too, a unique business concept on Franchisee ship module of InkPlus - Ink & Toner Cartridges & its Accessories etc. ISE is specializing in delivering One Stop Shop Business for all computer printer consumable solutions.
Hurry ! ! ! You can make your application immediately to reserve/represent your area with exellent business modules, which give you exellent earning on regular basis and reputation with dealing great comapnies like, government agencies, MNCs etc.,
---