ISE ID Cards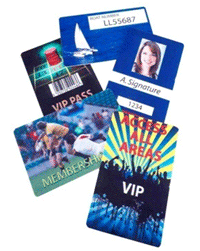 ISE Cards India Limited has innovated, first time in India and in the world too, a unique business concept on Franchisee ship module of ID Personalization Card, ATM, Debit Card, Smart Cards, Loyalty Card etc. ISE is specializing in delivering secure personalization of identification documents and cards solutions. ISE has established and continues to carry on the business of feasibility studies relating to different identification systems, development of concepts, designing, printing and management of Identification cards as well as integration of Identification cards into business processes such as access to financial, health services and the like
The company has established and continues to carry on the business of feasibility studies relating to different identification systems, development of concepts, designing, printing and management of Identification cards as well as integration of Identification cards into business processes such as access to financial, health services and the like.
It's also the company's business of supplying materials, equipment and other gears including technology used in the designing and printing of Identity cards
Our Vision
To remain a market leader in provision of ID Cards and related solutions.
Our Mision
Our mission is to provide ID Cards and related solutions that are complete, secure, efficient, cost effective and of highest quality. We believe in doing business the right way .
We are constantly expanding our services to providing solutions to more sophisticated ID and Cards personalization needs that are built on the latest state of art technology.
---